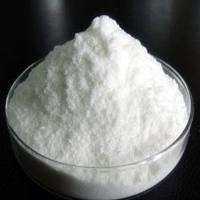 Indole-3-Acetic Acid
Product Code : 69
Product Description
INDOLE-3-ACETIC ACID
PROPERTIES
Chemical Name
Indole-3-Acetic Acid, Heteroauxin.
C.A.S.No.
87-51-4
Empirical Formula
C10H9NO2
Description
White to Off White or Slightly Pinkish
White Crystalline Powder.
Molecular weight
175.18
Solubility
Acetone Sparingly
Soluble in Water.
Melting Range
165-169oC
Moisture Content
NMT 0.1%
T.L.C.
Single spot corresponding the Standard.
Assay
NLT 99.0%
Packing
1Kg/2.5Kg/5Kg/10Kg/25Kg Jar / Drum.
APPLICATION
Plant Hormones, used as plant growth regulator, as anti cancer agent in drug synthesis.
Contact Us
403, Yogeshwar, 135/139, Kazi Sayed Street, Mumbai, Maharashtra, 400003, India
Phone :+917042623795