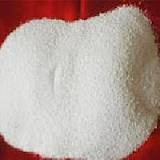 POTASSIUM SULPHATE C.P.
Product Description
POTASSIUM SULPHATE C.P.
PROPERTIES
Formula
K2SO4
Description
White Crystalline powder
Solubility
Soluble in water10% Solution
in water is clear & Transperent
pH of 2% Solution
Between 6.5 to 7.2
Free Acid
NMT 0.02%
Moisture content by KF
NMT 1.00 % w/w
Iron
NMT 10 PPM
ROI
NLT 99.0 %
Assay
NLT 99.5%
Packing
25/50 Kgs Bags
APPLICATION
Manufacturing of glass, the reagent grade is used in the kjeldahl determination of nitrogen.