3-Hydroxy Benzoic Acid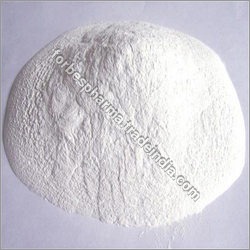 3-Hydroxy Benzoic Acid
Product Description
3-Hydroxybenzoic Acid is a crystalline powder of white color. This acid is produced by a Pseudomonas species from 3-chlorobenzoic acid. This is formulated by employing the most modern facilities that are available at our end. In addition to this, we offer these acids in exclusive packaging, which can be customized as per the exact details provided by the clients. This 3-Hydroxybenzoic Acid is a component of castoreum.
Uses:
Petrolium
Dyeing
Printing
Textile
Laundry
Marcury
Electrotyping
Plating
Photography
Desensitizer
Specifications:
CAS no: 99-06-9/586-38-9
Physical appearance: White crystalline & amorphous powder
Assay (by HPLC): 98.5% min, 99.5 % min
Packing: 1 Kg, 5 Kg, 25 Kg and 50Kgs.